Description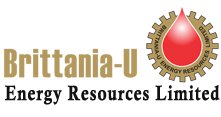 Incorporated on 4th December, 1995 under the laws of the Federal Republic of Nigeria, Brittania-U is a leader in Nigeria's petroleum industry, and a major player in the upstream and downstream sectors.
With a quality portfolio of oil and gas assets in Nigeria, capabilities extend through upstream (exploration & production and drilling), downstream, trading of crude products, sub-surface engineering and data appraisal for geophysics and petroleum projects.
Through their extensive local operating capabilities, Brittania-U have partnerships with both indigenous and international oil companies; holding interests in licenses for the exploration, development, and production of oil and gas assets onshore and offshore.