Description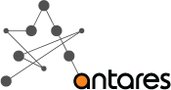 Antares is an established independent Managing Agent at Lloyd's, the world's global insurance and reinsurance market of choice. The company deliver a worldwide diversified range of Property, Casualty, Marine and Aviation underwriting services through our highly experienced team of underwriters.
Marine Energy
The energy team uses technical expertise and underwriting experience to manage a balanced portfolio throughout the cycle and aims to build long term relationships with brokers and clients. The portfolio is a mix of insurance and reinsurance in both primary and excess layers.
The company write a diverse portfolio of offshore energy risks worldwide, from small independents to International Oil Companies and drilling contractors of all sizes. The primary focus is on exploration and production activities.
Product lines written include physical damage, control of well, loss of production income, third party liabilities and coverage for construction projects.