Contacts
Geoforce
750 Canyon Drive, Suite 140
Coppell, Texas 75019

Tel: 972-546-3878

Description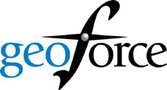 Geoforce's equipment Track and Trace and asset utilization solutions are built for the unique requirements of the oil and gas industry. The company provides operational support services in all of the key North American Shale basins, the Gulf of Mexico, and numerous international producing regions. Geoforce has deployments on six continents with over 350 companies. Its customers include many of the international super major operating companies, most of the major international oilfield services companies, as well as hundreds of mid-size and regionally-focused O&G operators, service providers, and equipment rental companies.
Geoforce's intuitive, reliable and scalable solutions – developed through extensive oil and gas industry experience – include: efficient asset location and retrieval, rental invoice auditing, service delivery verification, inspection compliance, equipment maintenance alerts, and a host of others. Many O&G companies consider Geoforce to be a key operating partner, due to the depth of its industry focused solutions, which has resulted in Geoforce having the largest satellite asset tracking deployment in the oilfield.
Geoforce is headquartered near Dallas/Fort Worth international airport, with research and development offices in Bozeman, Montana. Geoforce do Brasil is located in Macae, Brazil. Geoforce Australia is located in Perth, Australia. Geoforce UK is located in Aberdeen, UK.