Description

Qatar Petroleum (QP) is a state-owned public corporation responsible for all phases of the oil and gas industry in the State of Qatar.
The principal activities of QP, its subsidiaries and joint ventures are the exploration, production, local and international sale of crude oil, natural gas and gas liquids, refined products, synthetic fuels, petrochemicals, fuel additives, fertilizers, liquefied natural gas (LNG), steel and aluminium.
QP's strategy of conducting hydrocarbon exploration and development is through Exploration and Production Sharing Agreements (EPSA) and Development and Production Sharing Agreements (DPSA) concluded with major international oil and gas companies.
The operations and activities of QP and its affiliates are conducted at various onshore locations, including Doha, Dukhan and the Mesaieed and Ras Laffan Industrial Cities, as well as offshore areas, including Halul Island, offshore production stations, drilling platforms and the North Field.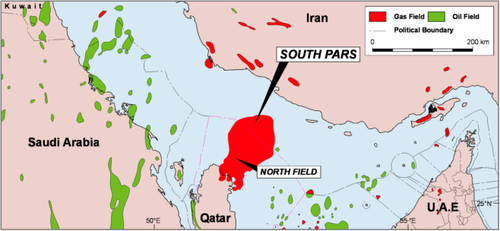 Most of Qatar's natural gas reserves are housed in the North Field, a mostly offshore formation that, combined with Iran's South Pars field, makes up the world's biggest non-associated natural gas field. Though ongoing exploration in Qatar's shallow and deep waters could yield further finds, it is unlikely that another gas field as large as the North Field will be discovered in Qatar.
Qatar's contribution to the world oil market is less significant than its role in natural gas. Qatar is the second-smallest producer of oil in OPEC, though it still ranks 13th in the world for proven oil reserves. Qatar's territory only spans about 12,000 square kilometers, meaning that its oil production is highly concentrated; about 85% of its oil production comes from three main oil fields.