Description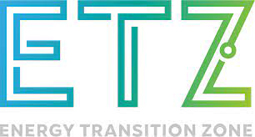 The North East of Scotland, through a world-class oil and gas industry, has made an invaluable contribution to the UK's energy requirements over the past 50 years. Now, as this industry matures, we must progress ways to harness and retain our region's existing skill set whilst securing opportunities for new jobs and investment as part of the green recovery.
The North East of Scotland is the most exciting and attractive location in Europe to develop and accelerate the commercialisation of innovative low-carbon technologies. The Energy Transition Zone (ETZ) will become a focal point and catalyst for high-value manufacturing, research, development, testing and deployment; with significant opportunities in offshore wind, hydrogen, carbon capture and storage.
ETZ's leadership team has the insight and local, national and international experience needed to facilitate an integrated approach to energy transition in North East Scotland. Working with their partners, ETZ will deliver an Energy Transition Zone that supports sustainable economic growth and the transition to net zero.