Description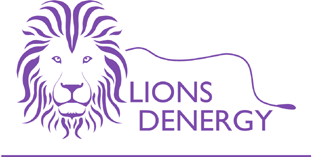 Do you need someone able to identify quickly the key aspects and issues in a dataroom or licence round evaluation, conduct lead and prospect description and risking/volumetrics, rapid interpretation and analysis of a large seismic volume, or analysis of pore pressure and temperature data? Are you a student seeking a tutor to excel in your coursework or just fascinated by geology and keen to know more?
With over 35 years of experience in a range of extensional and compressional settings, we cover the full G&G workflow from new ventures to appraisal, with particular strengths in prospect evaluation, seismic interpretation in Petrel or Paleoscan, pressure and temperature evaluation, organic geochemistry and report writing. Lions Denergy can produce 3D geomodels from 2D and 3D seismic data, for use in static and PSM models.
As a former wellsite and operations geologist, Managing Director Ron Daniel is able to extract more information than most from mud logs and composite logs. Fluency in Spanish and some French come at no additional cost.
Lions Denergy are able to work independently on their own 64GB RAM workstation, or within your team at your premises, always in close collaboration. The company regularly use MS Office, Petrel, Paleoscan, GeoX, Porter and GIS software.
Key services
Prospect Generation
Play Fairway Mapping
Global Seismic Interpretation
Pressure and Temperature Data Analysis
​Geoscience Tutoring